Christmas is a-comin' and I thought I'd give you some great ideas on what gifts to get the bourbon drinker in your life. I'll be posting a new idea each day right up until Christmas Eve so stay tuned!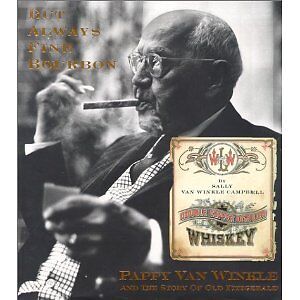 Today's gift idea is a book that gives a great insight to the history of one of the most sought after bourbons on the market today - Pappy Van Winkle.
But Always Fine Bourbon
is the story of the old Stitzel-Weller Distillery which for a large part of the 20th century was known for making the finest bourbon in the world. It's also the story of the Van Winkle family and Julian "Pappy" Van Winkle himself. I really enjoyed learning this piece of bourbon history as told by Sally Van Winkle Campbell, granddaughter of Pappy Van Winkle. For the bourbon drinker who enjoys his spirit and enjoys a piece of American History, this is a fine gift.